Today has been majorly about Laycon's Birthday. He has received the most pleasant birthday gift ever in his life.
There is nobody that could have ever predicted that Laycon would become a two luxurious cars' owner within the period of two months. See pictures of the luxurious cars: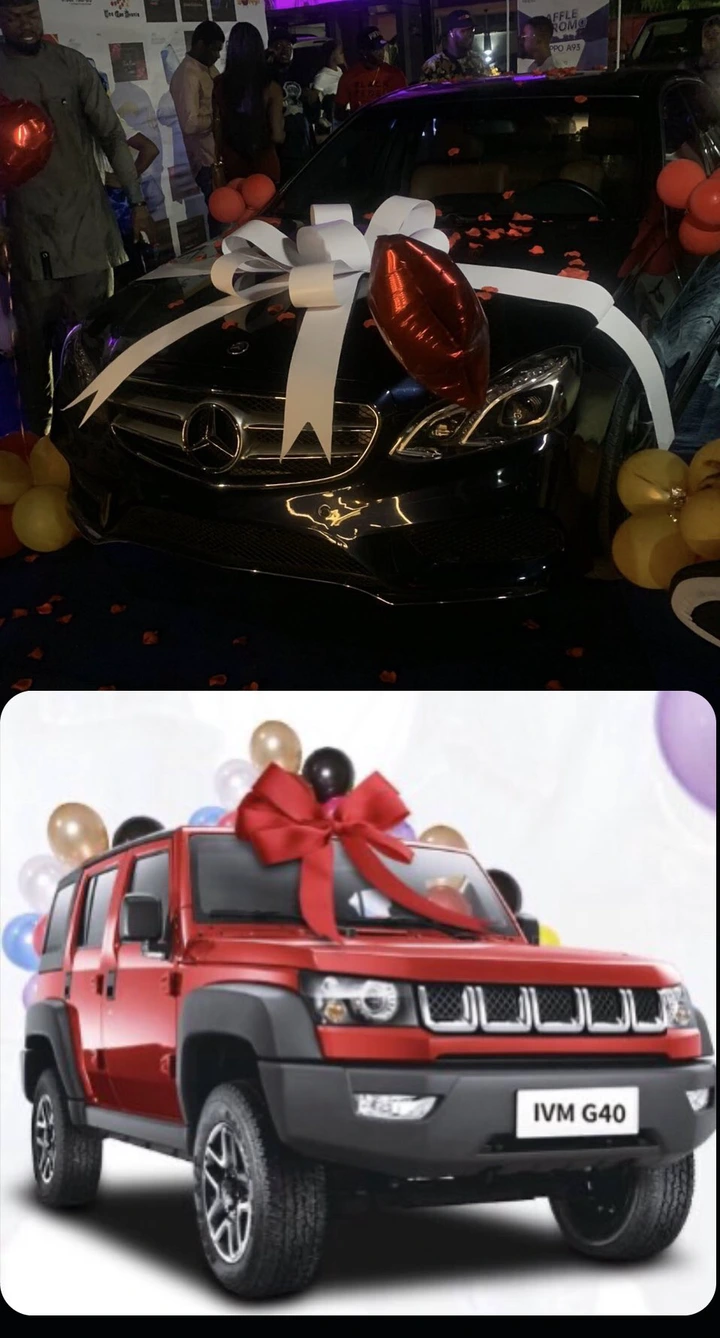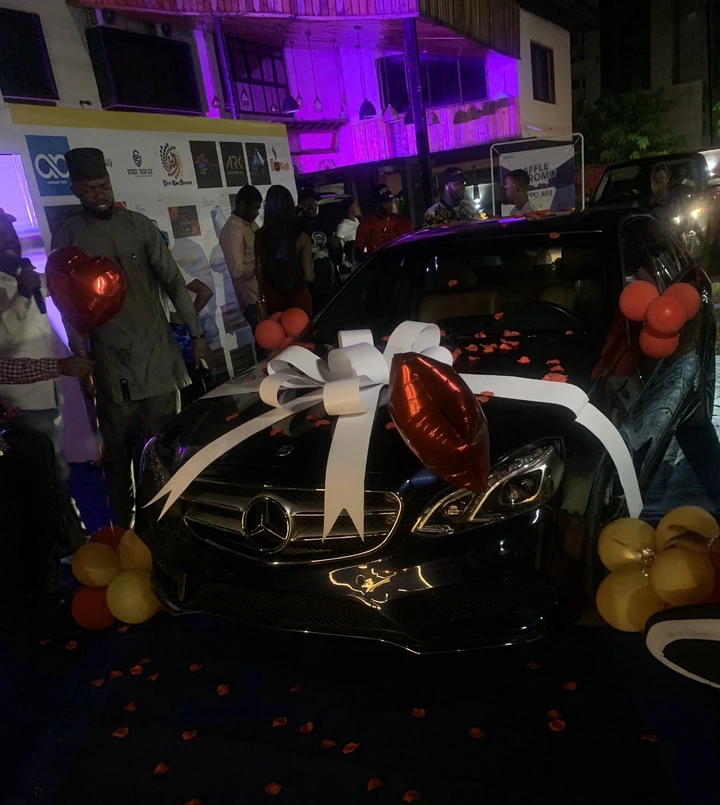 Laycon was so excited today when he got to the party. He was just planning to thank his fans for all the gifts and souvenirs that they brought for him; little did he know that those gifts were nothing compared to what they have in store for him. Shortly, they took him outside and showed him this gold-plated luxurious Benz. He was in awe for few minutes as he could not get hold of himself. He was just looking and he could not say anything. Suddenly, he bowed his head to appreciate the love of his fans and the support. He relaxed on the Benz and he was so happy. 
Follow us on Facebook @ Trufem.Club