You will Recall that 17-year-old Chisom became an online sensation after making straights 7 A's in the 2019 West African Senior School Certificate Examination and clinched the spot of best graduating student in her school, Graceland College Enugu.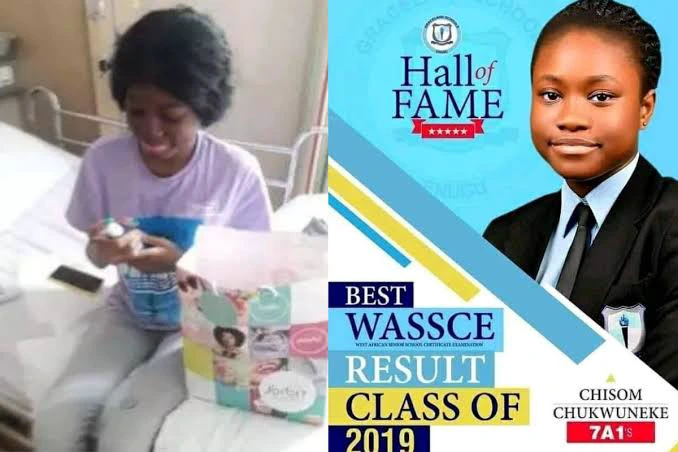 However, sadly, the internet was thrown to mourning, her father, Professor Felix Chukwuneke took to Facebook where he revealed that Chisom has lost passed on following an undisclosed sickness which started off as a leg pain but intensified.
Unfortunately, Chisom succumbed to the illness which she battled for a while even after being flown to South Africa for treatment, reports gathered showed.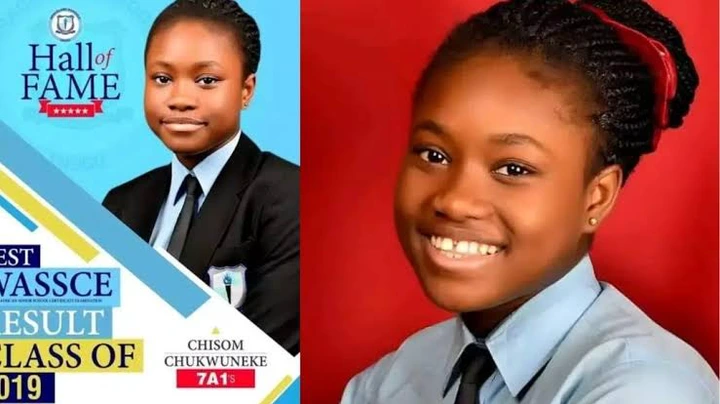 "Forever in our hearts! Only a moment you stayed, but what an imprint you left in our Hall of Fame," her school, Graceland College in Enugu said in a statement on its Facebook page confirming her demise. "A truly outstanding student! Rest In Peace Chisom!"
According to ChannelsTV, Chisom was said to have died after a battle with blood cancer. Also known as leukaemia, blood cancer is a disease that sees the bone marrow and other blood-forming organs produce more immature or abnormal leukocytes. This subdues the production of normal blood cells.