COVID-19 vaccine to be rolled out from March – FG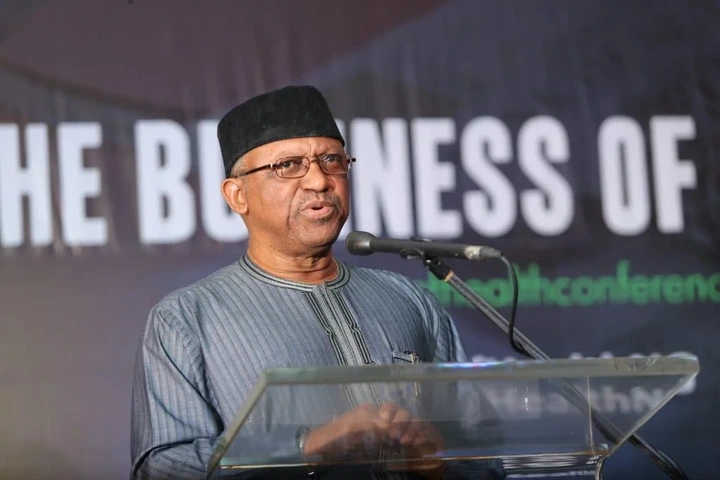 Minister of Health, Osagie Ehanire made this known on Monday at the Presidential Task Force (PTF) briefing in
He said the quantity ordered from AVATT of the Africa Union Commission will depend on the country's capacity to dispense them to avoid wastage.
The minister disclosed that Nigeria is exploring all options to ensure the vaccination of 70 percent of Nigerians by
"We are negotiating with many parties and planning for flawless execution using recent experience from polio eradication in the face of a global scramble for vaccines," Ehanire said.
He noted that apart from the 100,000 doses allocated as the first wave to Nigeria by the COVAX facility, the government also placed orders for 10 million doses through the AVATT.
"Nigeria has an indigenous vaccine candidate which will require considerable investment to get through trials. We shall seek sponsorship to take the initiative further", Ehanire added.
Abia State Government, Friday said that almost 200,000 pregnant women and children across Abia communities are to benefit from integrated health services under another round of Maternal, Newborn and Child Health week.
The wife of the state governor, Nkechi Ikpeazu stated this in Umuahia while flagging off the Maternal Newborn and Child Health Week, adding that it "is a regular feature in our efforts to drive down the number of mortalities and illnesses amongst mothers and children.
She said the occasion was designed to deliver a weeklong integrated package of highly cost-effective, yet result-oriented, preventive and curative services" and "will feature integrated health services for communities".